The National Social Media Awards celebrates and recognises the Brands, Influencers, and entertainer's that have curated amazing content across all social media platforms with one annual ceremony in Los Angeles. 
Nominating over 100 of the very best social media talent, and recognising the best influencer within 20 different NSMA categories.

An awards ceremony celebrating the talent of creative individuals and the successful contribution of creative companies across the UK.

The Prestige Awards celebrates small and medium-sized enterprises consisting of localised businesses and sole traders, excelling in their market.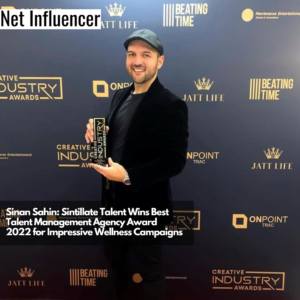 Sinan Sahin: Sintillate Talent Wins Best Talent Management Agency Award 2022 for Impressive Wellness Campaigns
Sintillate Talent won Best Talent Management Agency 2022 at the Creative Industry Awards and Best…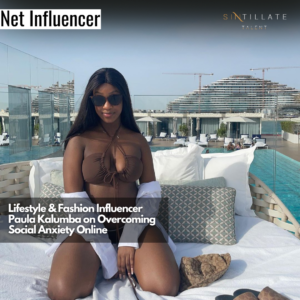 Lifestyle & Fashion Influencer Paula Kalumba on Overcoming Social Anxiety Online
Paula started looking at content creation as a career. In late 2021, she signed with Sintillate Talent, an influencer and tale…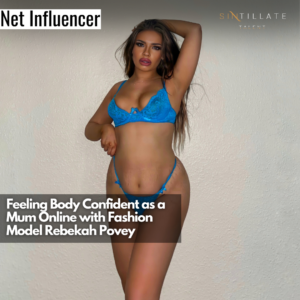 Feeling Body Confident as a Mum Online with Fashion Model Rebekah Povey
Rebekah shares her experience developing body confidence after becoming a mum and signing with Sin…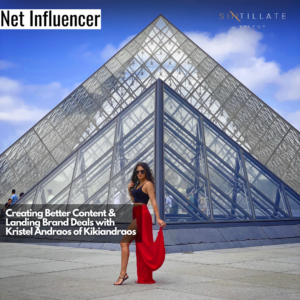 Instagram Influencer Kristel Andraos on Making Better Content & Landing Brand Deals
Kristel shares that joining Sintillate Talent has been the biggest highlight of her career so far beca..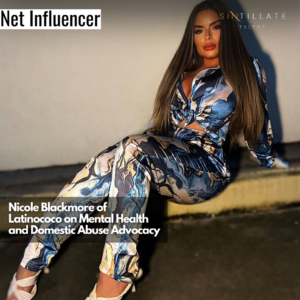 Nicole Blackmore of Latinococo on Mental Health and Domestic Abuse Advocacy
Nicole Blackmore of Latinococo has helped countless men and women online with her domestic abuse and mental…
Amy Heslop on Empowerment Online & How to Deal with Hate
Amy shares that she will sometimes screenshot the negative comment and share it with other members of Sintillate Talent. She consistently receives…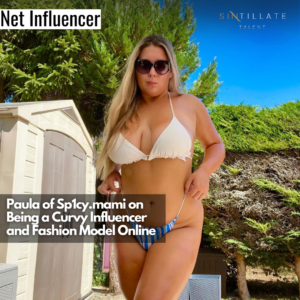 Paula of Sp1cy.mami on Being a Curvy Influencer and Fashion Model Online
After joining Sintillate Talent, Paula shares that being part of a group of influencers of various sizes has b..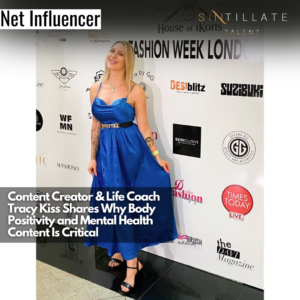 Content Creator & Life Coach Tracy Kiss Shares Why Body Positivity and Mental Health Content Is Critical
Tracy Kiss is a life coach, content creator, mom of two, and much more. She is part of the Sintillate Talent te…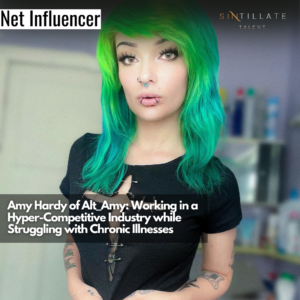 Amy Hardy of Alt_Amy: Working in a Hyper-Competitive Industry while Struggling with Chronic Illnesses
Amy signed with Sintillate Talent around the time of the first lockdown in the UK. She shares that she was initially sho…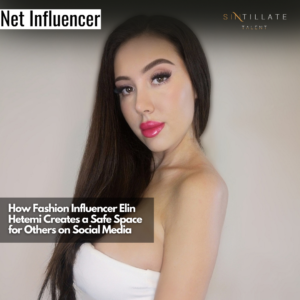 How Fashion Influencer Elin Hetemi Creates a Safe Space for Others on Social Media
After being represented with Sintillate Talent, Elin Hetemi received more brand collaboration…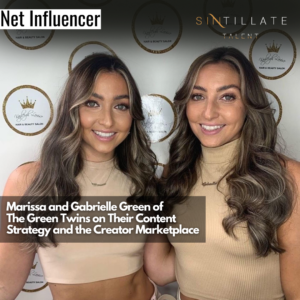 Marissa and Gabrielle Green of The Green Twins  on Their Content Strategy and the Creator Marketplace
We feel that Sintillate talent really understood our individuality with being identical twins. Sometimes this is diff…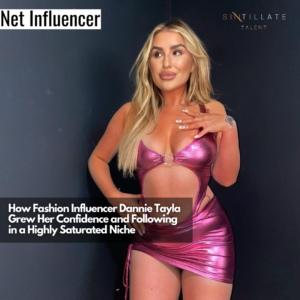 How Fashion Influencer Dannie Tayla Grew Her Confidence and Following in a Highly Saturated Niche
Dannie shares that working with Sintillate Talent has been a massive help because they are incredibly suppo…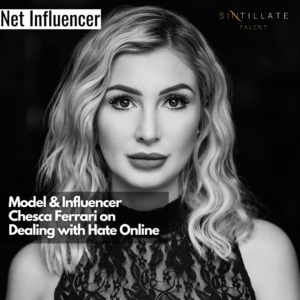 Model & Influencer Chesca Ferrari on Dealing with Hate Online
Chesca Ferrari shares her experience with trolls and how she deals with hateful comments. She also shares about signing with Sint.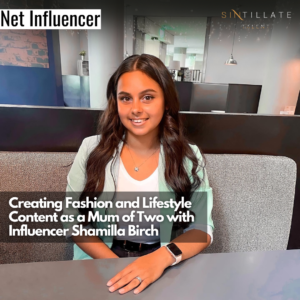 Creating Fashion and Lifestyle Content as a Mum of Two with Influencer Shamilla Birch
Shamilla shares that she came to Sintillate Talent after hitting a wall and taking a step back from content creat…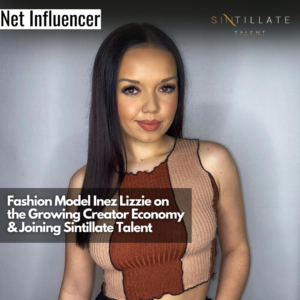 Fashion Model Inez Lizzie on the Growing Creator Economy & Joining Sintillate Talent
Inez shares that signing with Sintillate Talent helped her access many more brand opportunities. She also shares…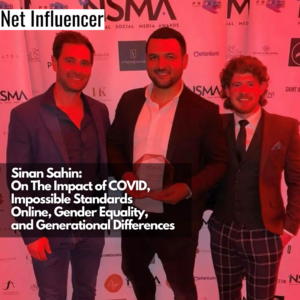 How to Communicate Effectively Online with Influencers
Interested in learning more about developing deep relationships with influencers and your team despite the distance? ….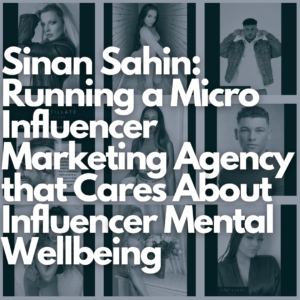 Micro Influencer Marketing Agency that Cares About Influencer Mental Wellbeing
Understand what a micro influencer is and what your small business can expect to gain from them in return….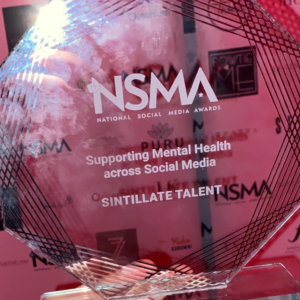 Turned His Passion for Mental Health into a Thriving Micro Influencer Marketing Agency
It is no secret that social media can impact our mental health, often making us feel that we should all look…..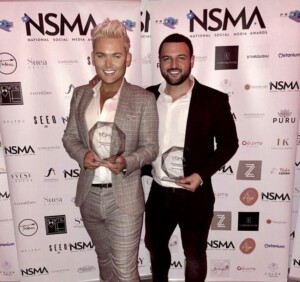 Our purpose is the development of the Micro-Influencer

Sintillate Talent run regular key awareness campaigns with brand partners to highlight topics which are often linked and impacts mental wellbeing….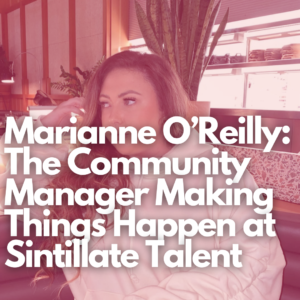 Marianne O'Reilly: The Community Manager Making Things Happen at Sintillate Talent
Sales is not everything. Engagement is also important because that could be a potential sale in the future…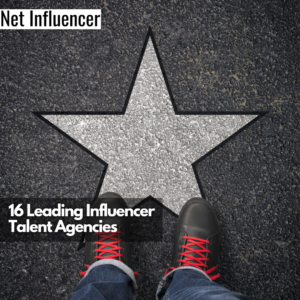 Ranked 6th Global Leading Influencer Agency from Leading Influencer Marketing Magazine
Brands continue leveraging the influence of digital personalities to achieve sales and marketing objectives…